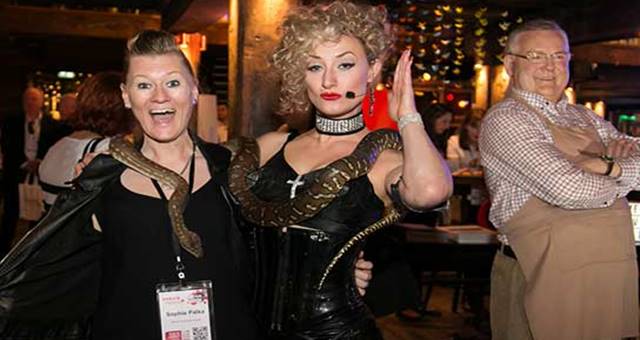 A record number of people have registered to attend this year's Events Uncovered trade show.
Events Uncovered is an interactive showcase of the latest innovations and hottest trends for the the events industry.
This year, the highly-anticipated event will return to The Argyle in Sydney on 11 July with 24 exciting exhibitors and a stellar line up of speakers in its Spice Temple of Knowledge program.
Speakers include industry stalwart Lena Malouf; AV1's Keith Wootton; MEA's Robyn Johnson; Decorative Events and Exhibition's Jen Rudland and catering legend Tom Rutherford.
A few of the fantastic exhibitors you can expect to engage with this year include Rockpool Dining Group, AV1, Luna Park Venues, MusicLand, Pop-Up WiFi Express, Entegy, Eventbrite and newcomers Sun Bear Suncreen.
Meanwhile, the Events Uncovered leaderboard competition is back again this year with more prizes than ever before.
Every post, talk attended, and exhibitor visited will earn you points towards winning one of $15,000+ worth of prizes.
Prizes include a $200 Steel Bar and Grill dining voucher; a gastronomic feast by UNSW Venues; A double pass to Gold Class Cinemas thanks to Backdrops Fantastic; $5,000 worth of Entegy software plus a $500 gift card from Laissez-faire catering.
Register for free entry at www.eventsuncovered.com.au, and you'll be sent an email with more information on how you can take part in the competition by downloading the official app.