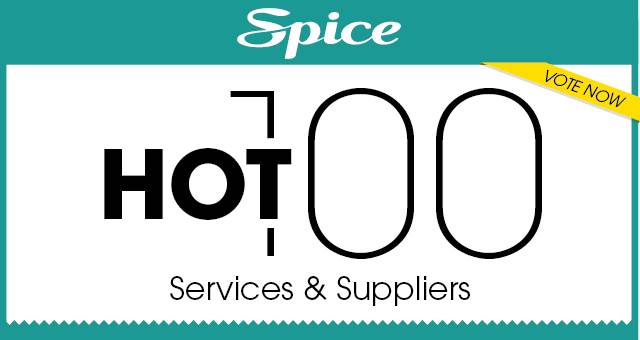 There are just three days to go before we close voting on Spice Magazine's Hot 100 Services and Suppliers for 2017.
The short list will then be on its way to an industry panel for judging. Your favourite services and will then appear in the August edition of Spice Magazine.
Whether it's your favourite caterer, stylist or entertainer – now's the time to share the love.
Voting closes 25 June.
CLICK HERE to vote now.