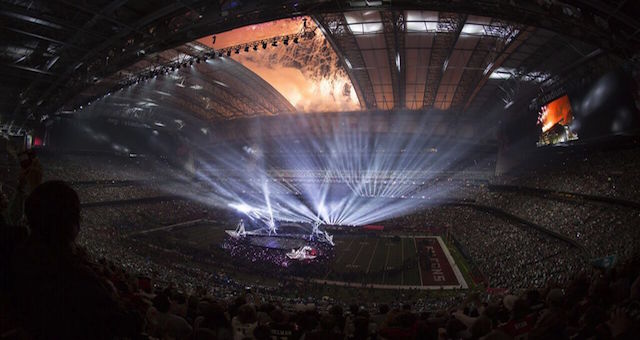 In an Australian-first partnership, On Location Experiences (On Location) the official hospitality partner of the National Football League (NFL), has confirmed the appointment of Melbourne-based DMC, Insider Experience as its first Authorised Agent in Australia and New Zealand for Super Bowl 52.
The appointment will provide Insider Experience clients with unprecedented access to the world's biggest annual sporting event, the NFL Super Bowl, which this year attracted a global viewing audience of 112 million and generated more than US$15.5 billion in spending.
"Australia is a growing market for American Football, so the appointment of Insider Experience was critical to ensure that corporate customers in Australia wanting to experience the Super Bowl have unprecedented access directly from the NFL, including exclusive game day access, pre- and post-game parties, on-field celebrations and meet and greets with NFL Legends," said John Collins CEO, On Location Experiences. 
CEO of Insider Experience, Karine Bulger, says the partnership was a game changer for the local market. "On Location is the sole provider of NFL Super Bowl experiences, which means our clients have certainty that what they're buying is what they're getting, from exclusive NFL-controlled hospitality, right down to guaranteed seat location and 100% authentic and verified tickets," said Ms Bulger. "This enables us to now work with our clients to select and reserve their exact seat location and pair it with an experience of a lifetime at the Super Bowl."
The Insider Experience team has more than 20 years' experience servicing the events market, providing bespoke services to Australian & New Zealand incentive houses with a high touch DMC offering. With the unique set-up of offices in Melbourne, Sydney and Auckland, coupled with staff across the US, the model has proven successful with clients seeking US experts that understand the needs of Aussies & Kiwis. The progression into the sports arena has been a natural transition, says CEO of Insider Experience Karine Bulger.
"Having spent many years living in the US, I can honestly say there is nothing quite like the Super Bowl.  The event is truly mind blowing," said Ms Bulger.  "The NFL has taken the Super Bowl from a sports-entertainment brand to an entertainment-sports brand, and it's now recognised as the world's biggest annual sporting entertainment event." 
"It is a phenomenal week that needs to be experienced first-hand and should definitely be placed on the bucket list," said Ms Bulger.  "For our clients, it's a chance to be educated, entertained and enthralled in a once-in-a-lifetime experience, while accessing VIP activities not on offer in Australia or New Zealand."
Insider Experience will offer exclusive behind-the-scenes access to individuals and corporates through event and side-event hospitality packages. The experiences include game tickets in premium locations, celebrity meet-and-greets, tickets to A-List concerts, VIP parties and exclusive tailgate events inside the stadium security perimeter, and on-field access post-game.
"Our clients are not interested in group tours, they are seeking experiences specifically tailored to their needs, so being appointed as an Authorised Agent in Australia and New Zealand will enable us to take these experiences to a whole new level," said Ms Bulger.