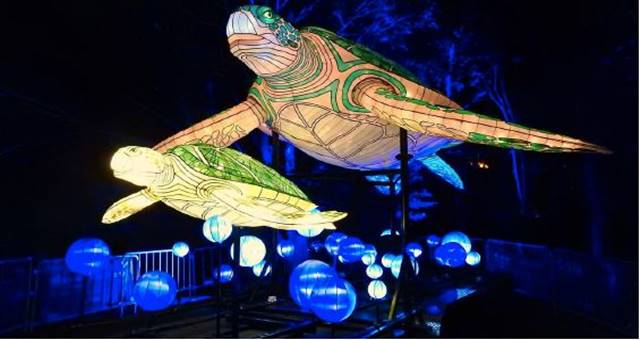 The Taronga Centre will this year introduce an all new dining experience at The View Restaurant, as part of Vivid Sydney at Taronga Zoo's immersive light installation.
Dubbed 'Lights for the Wild', the inaugural event is available to corporate and private groups as well as the general public.
Held from 26 May to 17 June, The View Restaurant will capture the beauty of ocean life as guests dine under an exquisite projection of the underwater world.
The evening will be accompanied by soothing marine tunes, aquatic-inspired lighting and stunning centerpieces which will further enhance the feeling of being under the sea.
A special two-course meal with be offered to public bookings including delectable menu items such as a rich sirloin steak or a crispy tempura cod.
Meanwhile, corporate and private events up to 70 guests can be booked at The View Restaurant, with a choice of a three-course menu or two courses plus a dessert.