Constitution Place in Canberra will be home to TFE's Adina Apartment Hotel Grand.
The new hotel will be part of a $300 million development by Capital Property Group at the corner of Constitution Place and London Circuit.
The hotel will be designed by architects Bates Smart who also designed the multi-award winning Vibe Hotel Canberra Airport. The new apartment hotel will occupy the lower four levels of the building, with the floors above used as commercial office space. The development will also include a number of cafes, restaurants and retail outlets, in addition to a three-level basement carpark with over 600 spaces.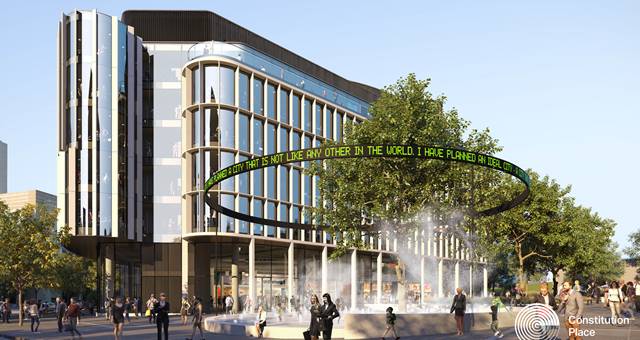 The new Adina hotel will have 132 rooms, offering guests a choice of studio, one bedroom and two bedroom apartments. Guests will have access to a 24-hour reception, room service, knowledgeable concierge service and gym.
The inner-city location will put guests within easy walking distance of the casino, convention centre, main shopping centre and the London Circuit cultural hub which houses the city's theatre centre, civic library and museum and gallery. Parliament House and the city's other major attractions are also nearby and guests will be well placed to walk or jog around iconic Lake Burley Griffin.
Construction will begin mid-year with an expected completion date of 2020.