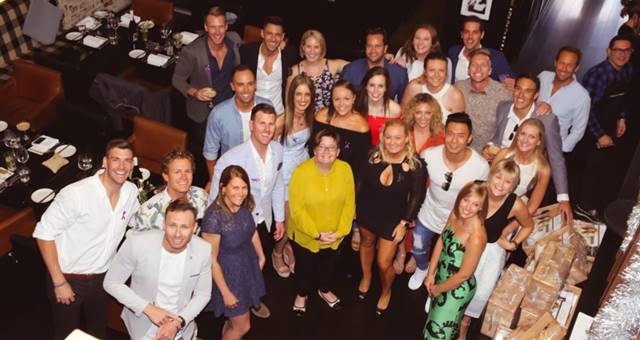 Givergy's online bidding technology recently helped raise much needed funds for Pancare Foundation.
Twelve of the highest bidders of a specially designed online auction were wined and dined by the Season 2 Bachelorette contestants at Morris Jones Restaurant.
To auction off the strictly limited tickets, Givergy was tasked with creating a custom online auction site where bidders could use their smartphones, tablets or laptops to access the site and bid on a seat at the lunch. The online auction raised nearly $10,000 in support of innovative research, and much needed programs for individuals diagnosed with pancreatic cancer.
Givergy sales manager Sandy Cheng said, "Givergy was thrilled to partner with Pancare for the Bachelorette boys fundraising lunch. Being the first event of its kind for Pancare, Givergy had a vital role in ensuring a seamless and effective online auction system was employed.
"The event was launched on Channel Ten's The Project by Georgia and Lee, as well as being promoted across all Bachelorette contestants' social media. As a result, it garnered mass audience attention so it was essential for our team to ensure the website could support a large volume of traffic, as well as ensuring the website gave Pancare as much exposure as possible.
"Incorporating technology into an event like this is a quick and simple way to gather necessary information from your bidders and a no-fuss way to communicate with your audience, both essential components for any fundraising event," said Ms Cheng.