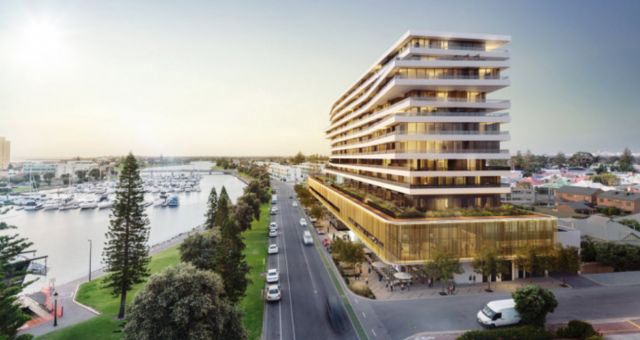 A new build AUD$110 million luxury Langham Place hotel is set to be built in the Adelaide seaside suburb of Glenelg.
The new 12-storey, five-star waterfront development by Lustro Hotel Group will replace the Comfort Inn Hotel on Adelphi Terrace.
The five-star hotel will have 146 rooms, 60 residential apartments, restaurants, high-end shopping, business and leisure facilities.
Demolition of the Comfort Inn Hotel will start in April 2016 and the Langham Place Hotel is expected to be completed by the middle of 2019.
This will be the first hotel managed by the Langham Hospitality Group in South Australia and is just one of 11 new hotels that have been announced for Adelaide between now and 2020 to accommodate the increase in visitors to the state