Crown Towers Perth opened last Wednesday night (Dec 14).
Four years in the making, Crown Towers Perth will set a new standard in the high-end tourism market – targeting the high-growth potential domestic and international luxury traveller.
The hotel is the largest in Perth with 500 guest rooms, suites and villas, restaurants, bars, a 1500 seat ballroom, business centre, luxury retail outlets, resort pool and world-class spa facilities, all overlooking the Swan River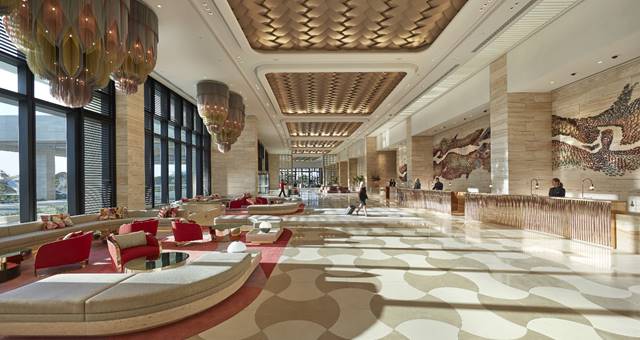 Built at a cost of AUD$645 million including land purchase, according to initial forecasts the hotel alone will draw in an additional 200,000 hotel guests to Western Australia, with more than 79,000 international visitors and injecting $60 million in additional tourism expenditure per year.
In addition, flow-on effect to the local economy will be significant with Crown Perth already sourcing $397 million worth of goods and services from over 900 West Australian businesses in FY16.
Crown Towers Perth is located at 201 Great Eastern Highway, Burswood WA.