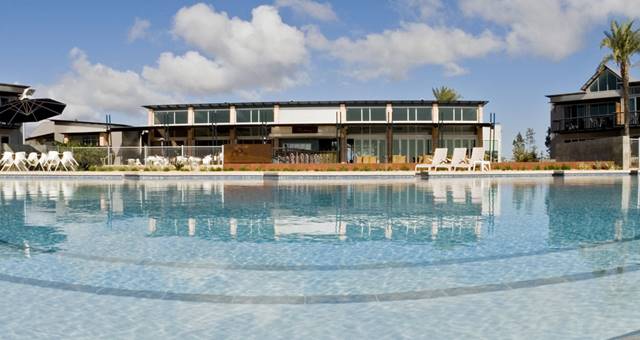 Novotel Ningaloo Resort will be rebranded to become Mantarays Ningaloo Beach Resort from December 1, 2016.
After ten years with the AccorHotels Group, the owners have decided to rename the resort, which will no longer operate under the Novotel brand.
"Ningaloo has become an international tourist destination and Mantarays is a very established world-class resort ready to compliment future growth," said Mantarays general manager Darren Cossill.
"The World Heritage status has given Ningaloo an international profile and with swimming with the whale sharks, a bucket list adventure, we are proud to be part of an iconic experience.
"The AccorHotels relationship has been a success for both parties and the brand helped establish the resort as the premier accommodation located in Ningaloo and the Gascoyne.
"We now see this as the right move at a time of growth for Ningaloo and the rise in international tourism," he said.
"In leaving a corporate brand we look forward to aligning the resort offering with the attractions of the local area.
"We would like to thank the AccorHotels Group for our mutually beneficial association," Darren said.
Mantarays Ningaloo Beach Resort is a 4.5 hotel located on the beach at Ningaloo. It has 68 rooms including hotel rooms, one and two bedroom apartments and one and two bedroom bungalows. It also has a restaurant and bar, resort swimming pool and children's pool, gymnasium, and private balconies, beach, ocean or marina views from every room.
Mantarays Ningaloo Beach Resort is located at Madaffari Drive, Exmouth WA.