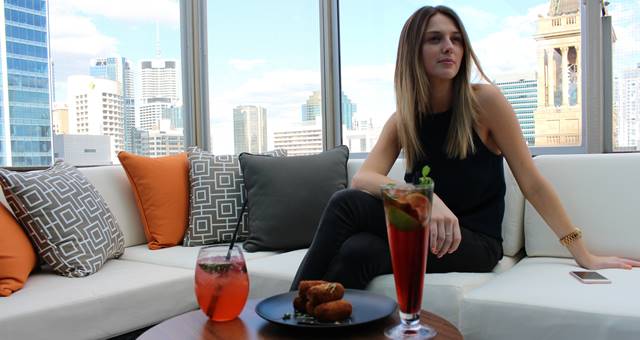 Brisbane is geared up to welcome Sixteen Antlers this month.
Located within the Pullman and Mercure Brisbane King George Square hotel, Sixteen Antlers Rooftop Bar will offer views over Brisbane's premier public square and uninterrupted views of the City Hall clock tower. Named for its lofty vantage point 16 levels above ground and roof 'branches' reminiscent of a deer's antlers, the space is open, airy and a green retreat.
Zach Lepper has been appointed bar manager, while Pullman Brisbane King George Square's Executive Chef Gary Howieson will oversee the bar menu, which allows Sixteen Antlers guests an opportunity to dine from Pullman's Tapastry menu at the bar. Showcasing the very best of regionally grown ingredients on small plates, Tapastry was designed under the direction of the Pullman brand's Australian Culinary Ambassador Justin North, in support of local providores and to align with the trend to provide lighter, high protein options.
Sixteen Antlers will cater to a maximum of 120 guests, with casual high top tables and seating, and more comfortable lounge seats for those who arrive early.
Sixteen Antlers Rooftop Bar is located on the 16th floor of the Pullman & Mercure Brisbane King George Square, on the corner of Ann and Roma Streets, Brisbane Qld.