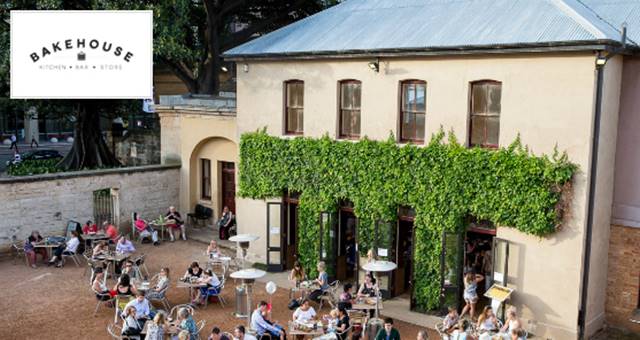 The café at the Hyde Park Barracks has re-opened as Bakehouse Kitchen Bar and Store.
Located in the courtyard of the World Heritage-listed Hyde Park Barracks, Fresh Catering's Bakehouse Kitchen Bar and Store offers guests a contemporary take on the Australian colonial food experience. Blending a rustic 'colonial mess hall' fit-out with long tables, white washed timbers and native flora, the new space is available for *exclusive use in the evening.
Bakehouse specialises in house-made baked goods, sweet treats, pot pies and damper burgers served alongside a selection of local craft beers and Australian wines. There is also an on-site gift store.
*Minimum numbers and conditions apply.