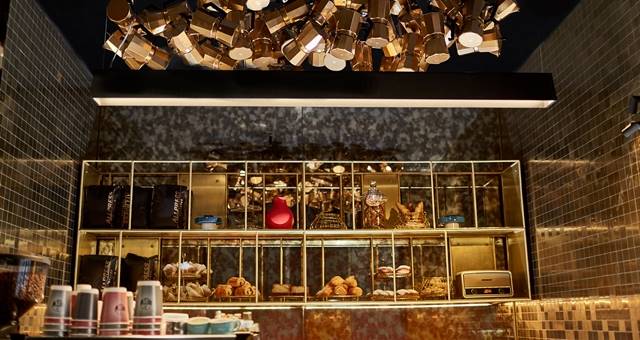 PLR2 is the newest addition to QT Sydney.
The concept for the hole-in-the-wall coffee shop was created by interior designer Nic Graham.
Graham said, "The concept for the PLR2 stemmed from the idea of coffee being considered by some as liquid gold.
"We also wanted to contrast the grit and grime of the laneway with a glimmering gold hole in the wall, creating a chasm in the streetscape," he said.
Perfect for those grabbing their coffee on the go, PLR2 has a short food menu with a handful of snacks such as Sonoma bread-based toasties and house baked patisseries.
Serving Allpress' most popular blend, Carmelo, PLR2's coffee is lively and full bodied with distinct caramel flavours.
PLR2 in the State Theatre's Parlour Lane off George St and is open Monday to Friday from 6.30am to 3.30pm.