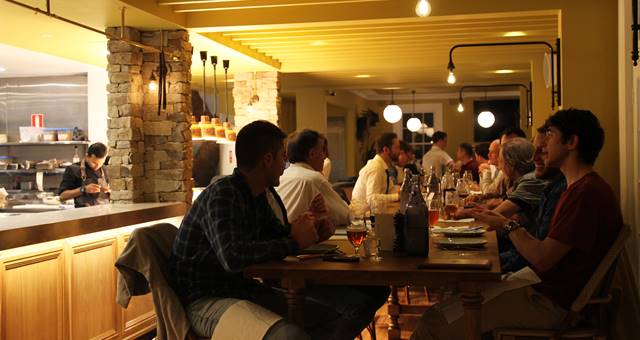 The Dog Hotel in Randwick has launched a new American-French eatery.
The new 170-seater casual dining bistro has an American theme with a French twist.
The interiors are a combination of Art Deco and French colonial style. Spaces include small cosy corners, large communal dining tables and a balcony that stretches the length of the building. The entire floor can cater for up to 200 people.
Executive chef Dwayne Baber will focus on a selection of slow cooked meats from the rotisserie, as well smaller bistro-style plates meant for sharing and banquets for larger groups.
Baber said, "What we are aiming to do here is French classics with a modern twist at affordable pub prices. Dishes are seasonal and made for sharing, so diners can try lots of different dishes from the quintessentially French Escargot Beurre Parsillé Vol au Vent and Duck Rillette, to whole joints of meat with an American twist like the Beer Brined Chicken and Hanger Steak."
The Dog Hotel is located at 2 St Marks Rd, Randwick NSW.