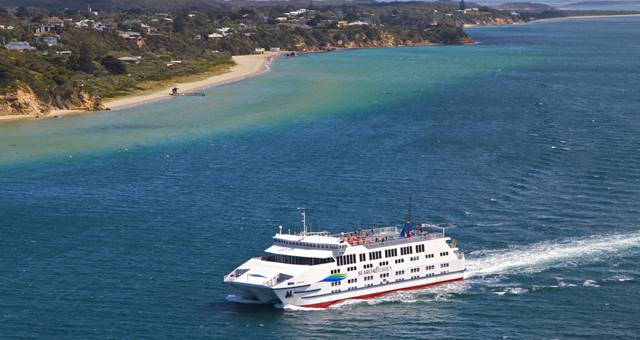 Searoad Ferries' creative thinking has led to them using their ships as event spaces.
With ports in Queenscliff on Victoria's Bellarine Peninsula and Sorrento in the adjacent Mornington Peninsula, Searoad Ferries  transport 800,000 people across the bay a year.
Due to the innovative approach of their marketing and events team, the refurbished ferries can now be used for events for up to 700 people with exclusive or partial use provisions available to event bookers.
Once the final sailing has taken place for the day (6pm in winter and 7pm in summer) the ships can be chartered for sunset cruises with full catering options.
They have run corporate meetings, sit-down lunches and High Teas onboard the ferry for up to 100 people while sailing between Sorrento and Queenscliff during the day.
They have also run an evening event for Rotary International for over 350 people where they sailed the bay at 6pm for cocktails and canapés, retuned to Queenscliff and catered for dinner onboard.