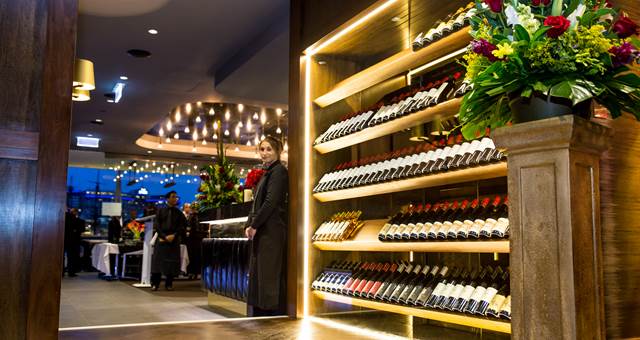 Wondering where to take a high-end Indian group, or even just a group that loves great food?
Manjit's at the Wharf is to Indian cuisine what The Malaya is to Malaysian. Located at King St Wharf in Sydney, Manjit's is an Indian fine diner that has capacity for 280 people standing, 200 people seated and has a private dining room with water views that seats 15 comfortably.
With options for set menus, stand-up canapés, buffet-style, or a combination of all three, the menu offers dietary flexibility with gluten-free and vegetarian options. The pricing is extremely good value, especially when you take into consideration the French training of executive chef Varun Gujral, the waterfront CBD location and the exceptional quality of the food.
Stand-out dishes include anything from the tandoor; lamb cutlets that have been marinated for 48 hours, fish and chicken, family-sized naan, a regional specialty called Dum Biriyana where the rice and curry is cooked inside a pastry shell, as well as a nifty amuse bouche called a Gol Gol Gappa that is a puffed pappadum-style cracked filled with potato and coriander that you pour a shot of spiced soup into and eat in one bite.
The wine list is peppered with Australian wines from boutique wineries at reasonable prices, with a few New Zealand and even Indian wines for variety. There is a full bar for all other drink requirements and the team can also offer fresh juices and lassis for groups that prefer non-alcoholic beverages.
Manjit's are the preferred Indian caterer for all five star hotels in Sydney and also have a restaurant in Balmain and a function centre in Concord. The team recently catered a Punjabi Indian wedding for 1600 people in the Shangri-La ballroom.
Manjit's at the Wharf is located at 49 Lime St, King Street Wharf, Sydney NSW.