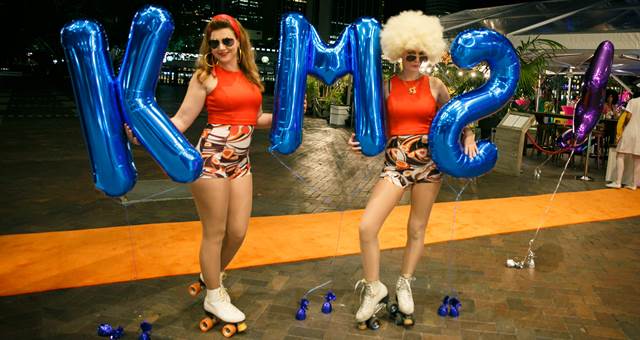 To mark KMS California's milestone 40th year anniversary, the company partnered up with Funktionality to transport guests back in time to the era of its inception – the psychedelic 1970s.
Held at Cruise Bar, the event encapsulated all that was hip in the seventies. Flower power dominated the scene, as vases filled with brightly coloured gerberas and daisies lined tabletops, while macramé pots filled with greenery hung suspended overhead. In true seventies style, lava lamps, disco ball centrepieces and peace signs permeated the space, bringing to life the intricate details of the funky decade.
The aesthetics of the evening were accompanied by the Tall Pop Syndrome who rocked on as guests boogied on the LED dance floor. Roving stilt walkers and ladies in roller skates roamed the space, adding to the spectacle of the night.