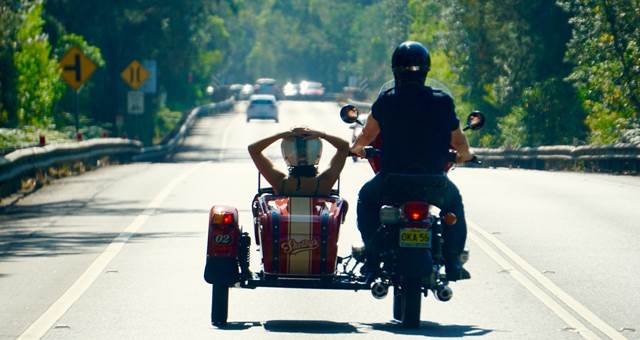 In an Australian-first, you can now book a fleet of vintage reproduction Ural sidecar motorbikes for transfers and tours.
Shelby's Sidecar Tours managing director Marc Jaackson said, "Sidecar tours are incredibly popular internationally, especially in Europe, so we're very excited to be launching Shelby's Side Car Tours in Australia.
"Sydney is one of the most spectacular cities in the world. The mix of iconic landmarks and hidden gems are perfect for exploring from the comfort of our safe fleet of vehicles.
"We think the product will be really well-received in Sydney and we plan to roll-out the more tours in Sydney in the coming months, before eventually expanding nationally," he said.
The fleet of drivers are handpicked for their expertise and will provide guests with a wealth of knowledge of local insights – the best shopping, coffee, restaurants and culture to make the experience even more personal.
One route, the Over and Under Sydney Harbour tour, takes riders north of the city to experience the waterside views from Kirribilli, McMahon's Point and Neutral Bay. After a short break at a café or harbourside park, riders head back to the city by way of the Sydney Harbour Bridge.
Tours range from one hour to four hours in length.
The motorcycles that make this experience possible are top-of-the-line Ural motorcycles, vintage in style, but brand new and fitted with modern technology to create a safe and enjoyable experience for riders.