In one of many planned upgrades, MCEC has added a new public café.
The new Shed café is a new indoor/outdoor space with doors that open out onto the lawn.
The team at the MCEC have also announced improvements to the centre's digital signage and wayfinding, as well as $2.5 million in upgrades to the existing food and beverage kiosks.
Construction of the $300 million extension is underway, with the car park due for completion in November this year. The entire build is scheduled for completion in early 2018, with the official opening date set for July 1.
Notable features of the extension include two outdoor spaces – something that the centre has never offered before – as well as an all-day dining restaurant and bar.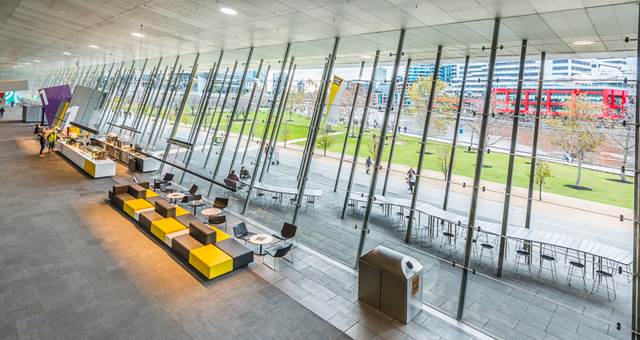 Hotel supply in the city will increase to meet the new demand, with a new Ritz-Carlton, Four Points Docklands, the new Crown tower, two more Vibe hotels opening in coming years, and the as yet unbranded 340 room 3.5 star hotel opening on site.
People interested in tendering for trial events in the new space prior to the July 1, 2018, opening date should contact director of sales and marketing Anne Jamieson on (03) 9235 8212 or [email protected]