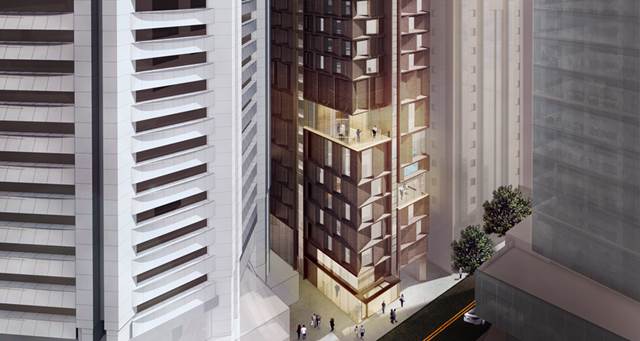 Following the brand's Brisbane debut, SilverNeedle Hotel Group has announced that it will build a Next Hotel in Melbourne.
The$110 million hotel development, part of a $450 million mixed-use project by QIC Global Real Estate (QIC GRE), will be located at 80 Collins Street.
Managing director of SilverNeedle Group, Cameron Stewart, welcomed the partnership saying, "QIC is a visionary partner to help us drive the innovative Next hotel brand across Australia, and connect with customers that are looking for more than just another hotel.
Next Hotel Melbourne will see 300 hotel keys added to the city.
Area vice president of business development Tushar Raniga said, "This latest announcement adds to the recent portfolio deals signed in the last 6 months at approximately $250 million, adding just over 766 room keys to its new build hotels.
"Sage Hotels will be our largest growing brand in the portfolio, growth through scale and capital with developments in city fringes and regional centres," said Raniga.
Sage Hotel West Perth will open in mid-May 2016, while Sage Hotel Fortitude Valley Brisbane and Sage Resort Darwin will commence construction this year.