Harvest Bar, above Majestic Gourmet Grocers in Petersham, will open next Thursday 12 May.
In what was once the previously abandoned historic Majestic Theatre, Majestic Gourmet Grocers is Petersham's European-inspired foodie destination, that includes fresh produce market Mercado Europa, and Majestic Harvest restaurant.
The site was originally a theatre from 1912 through to the early 70s, after which it was converted to a rollerskating rink. It was then developed into apartments in 2012 while the lower floor lay derelict until 2014 when it underwent a substantial transition to create Majestic Gourmet Grocers.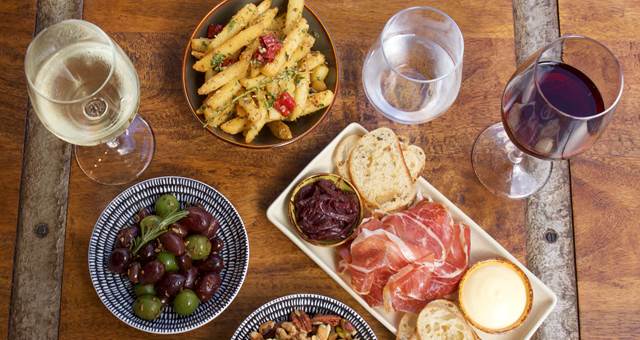 The owners now aim to provide the people of Sydney's inner west (and beyond) a 'European market' experience that through a millennia of ongoing tradition, offers fresh, local, seasonal produce in authentic European, rustic surrounds.
The new upstairs bar is reminiscent of the historic building's heyday with mid century leather lounges, ebony shelving and vintage tin signs, while many of the original features of the space have been kept including the art deco railings and interior foundations.
Harvest bar will serve a tapas menu with dishes such as grilled octopus with capsicum puree, Iberico, and herb oil, pan roasted scallop with sweet corn puree and Parmesan foam, and Wagyu rump cap with roast pepper and black sesame seed.
It will also have a revolving list of local craft beers on tap and a selection of local and international wines from award-winning regions.
The bar fits 44 people seated and the restaurant downstairs has a seating capacity of 120.
Harvest Bar at Majestic Gourmet Grocers is located at 49A New Canterbury Rd, Petersham NSW.