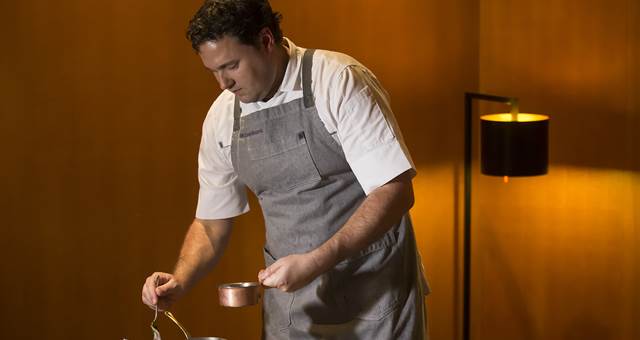 Executive chef Michael Mousseau unveiled the hotel's new menu last Thursday night.
Guests were treated to canapés including squid ceviche and lobster tacos, followed by a kitchen tour and a sit-down grazing feast featuring salt-baked Cape Grim Beef, Kingfish sashimi and miso maple Glacier 51 Toothfish.
To complete the night, head pastry chef Davis Summoogum, who has done stints in the Maldives and on Lindeman Island, unveiled an exquisite dessert showcase of miniature sweets in a separate room.
Four Seasons Hotel Sydney's new catering offering was born from a desire to deliver genuine restaurant quality experience for events, with a focus on local produce and house-made chef creations.
"We want to dispel the myth that there's a marked difference between conference food and restaurant food. Delivering culinary experiences at scale doesn't mean compromising on quality, creativity or passion," Mousseau said.
Four Seasons Hotel Sydney's new catering offering is available for events across the hotel's dozen spaces and function rooms, including the 500-pax Grand Ballroom.