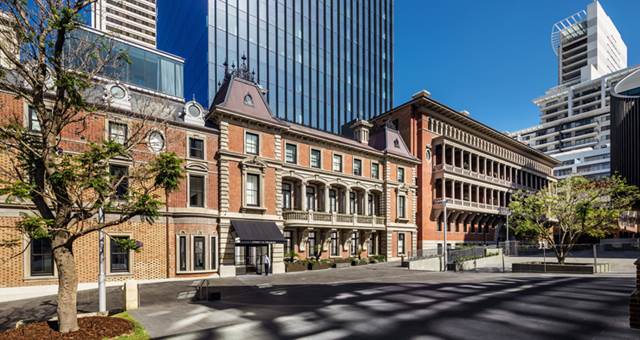 Perth's new Como Treasury Hotel has added a sister space dedicated to yoga, clinical Pilates and personal training.
The new  development is located in the recently refurbished heritage buildings on St Georges Terrace.
On offer are two types of yoga, Vinyasa and Yin, led by a team of experts. One-on-one clinical Pilates, as well as group sessions, are also available.
Classes can be complemented with hands-on massage and healing treatments at the hotel's in-house Como Shambhala Urban Escape.
Perth's two Como Shambhala Urban Escapes join the global network of wellness facilities including Urban Escapes in London, Miami, Bangkok and Singapore, as well as Retreats in Bali, Thailand, the Maldives, Bhutan and the Turks and Caicos.
Como Shambhala experts employ an individualised approach to each client's wellness journey, combining evidence-based modern science with traditional wellness modalities.