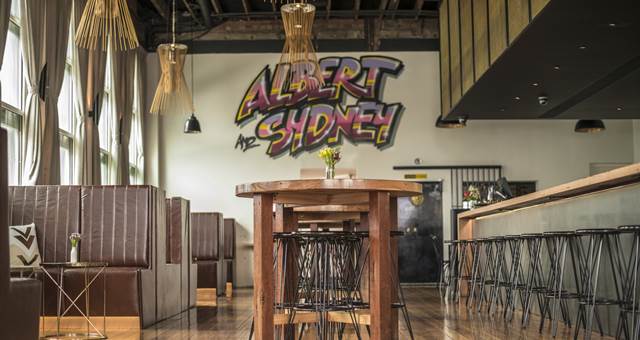 Brunswick in Melbourne welcomes a new restaurant and wine bar.
The façade of the former bank building blends effortlessly with contemporary industrial elements inside, including an edgy street artwork by Matthew Thompson.
Located on the corner of Albert St and Sydney Rd, the venue has bar seating as well as booth options for small or intimate groups.
The venue capacity is 80 people seated and 140 standing but its can be hired out in sections – the Albert or Sydney side for an event.
The Albert side of the venue holds 16 guests on one long table to exclusive dinners, 24 guests over four tables of six people seated, or 50 – 60 guests standing.
The Sydney side of the venue holds 12 guests on one long Marble table for an intimate dinner.