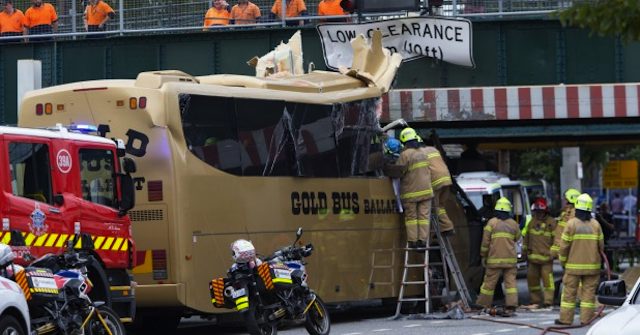 In a joint media statement, Reed Travel Exhibitions and Melbourne Convention Bureau have provided an update.
The statement reads, "Following a bus accident on 22 February 2016 the following update has been provided by Reed Travel Exhibitions and Melbourne Convention Bureau.
Two people currently remain in hospital
Due to privacy reasons, we cannot release specific details of passengers and their injuries
Both Reed Exhibitions and the MCB are working closely with those in hospital and those now discharged to ensure they have access to the support they need for their rehabilitation
A long-term contact will be appointed who will work with the relevant insurers and passengers. Those injured are in direct contact with Reed Exhibitions in Australia and the MCB to ensure they can access the support
Brian Thomas, managing director Reed Exhibitions Australia said, "We were pleased to have a number of those in hospital released over the weekend, but we are sensitive that their physical and emotional recovery will likely take more time. We are working together with all parties involved to help support them."
Karen Bolinger, MCB CEO said, "Our main concern is with the immediate wellbeing and health of those involved in the accident – the two still in hospital as well as those who've been discharged and returned home.
"Accidents such as this one can be very traumatic for those involved and we are providing as much support as we can to ensure those affected can access medical support and counselling services."