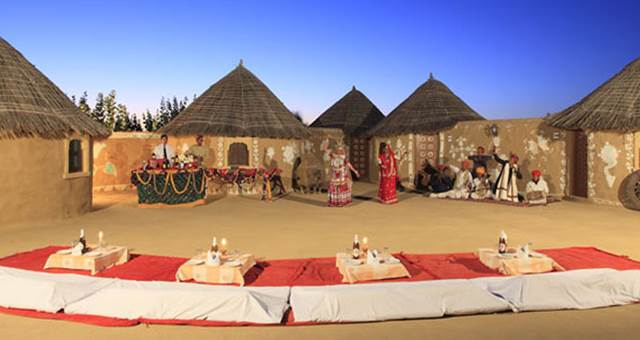 Inspiration India has won a 2015 SITE Crystal Award for its Curry and Tea program.
The Curry and Tea Incentive covered two countries and was a motivational trip handled by Inspiration India and promoted by Impact Organisation, Melbourne for pharmacy owners from Australia. The requirement was a 'unique adventure which could not be replicated'. It was an upmarket holiday in India and Sri Lanka, with educational seminars conducted by international motivational speakers.
In India, the journey was woven around the luxurious Maharajas' Express train ride and a tented campsite on the sand dunes of Rajasthan, creating an opportunity for participative events. A royal elephant polo match against the backdrop of the City Palace, camel safaris and camel races were some of the events. Guests were also involved in a meaningful and sustainable CSR activity in a visit to Bandhwari village on the outskirts of Gurgaon, where Incentive Foundation, the CSR division of Inspiration India runs a project catering to health, women's empowerment and girls' education.
In Sri Lanka, the experience ranged from tea tasting, educational sessions, an immersion into Buddhism, to a ride on the historic Viceroy Train. As part of a wildlife initiative, guests released turtle hatchlings into the sea from the local hatchery, giving the young ones a head start to a new life. These were some of the emotional experiences that appealed to the participants.