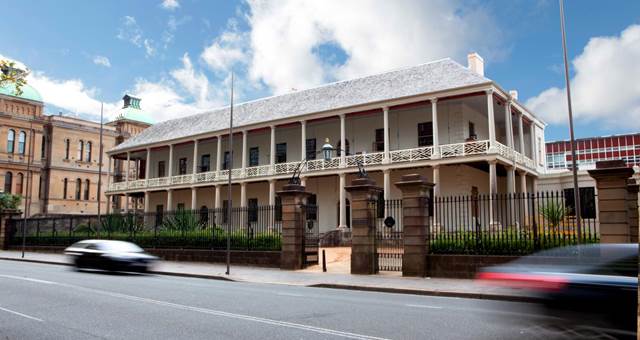 Fresh Catering has revealed the name of its new project at The Mint.
The  new restaurant will be named No. 10 Bistro and the ground floor outlet will be called No. 10 Store.
Fresh Catering's plans for both sites include a revitalisation of the pre-existing Bistro Mint restaurant on level one and an all new espresso, flower and gift concept store located at the Bullion Room on the ground floor. The new venue is scheduled to open on 3 February, 2016.
Fresh will also conduct all functions and events business at The Mint and Justice and Police Museum.
Here's a sneak peek at the new restaurant menu:
Burrata Mozzarella
Fresh Black Fig, Mint and Basil
Organic Chicken Liver Pate with Honeycomb, Toasted Sourdough
Queensland King Prawns, Garlic Butter, Chilli Crumbs
Smoked Salmon Super Bowl
Avocado, Brown Rice, Quinoa, Beetroot and Horseradish Crème Fraiche
Fettuccine Con Fungi:
 Portobello Mushrooms, Porcini, Parmesan and Thyme
The Italian Snitty: 
Crumbed Free Range Chicken Scaloppine with Italian Coleslaw and Lemon
Fritto Misto:
 Crispy Local Catch of the Day, King Prawn, Zucchini Flowers and Malt Vinegar Spray
Steak Frites: 
O'Connor's Rib Eye, Shoe String Fries and Cafe de Paris Butter
Crema Catalana with Summer Berries and Anise Biscuits
Chocolate Fondant with Vanilla Ice Cream