Spice caught up with Richard Misso from The Stylesmiths about what's hot this festive season.
Tip 1: For a stronger visual punch, try colour blocking. Pick two or three key colours to be dressed over a white tablecloth. Try adding colour blocking in the napkins and flowers. Colour blocked flowers in a vase can work a treat.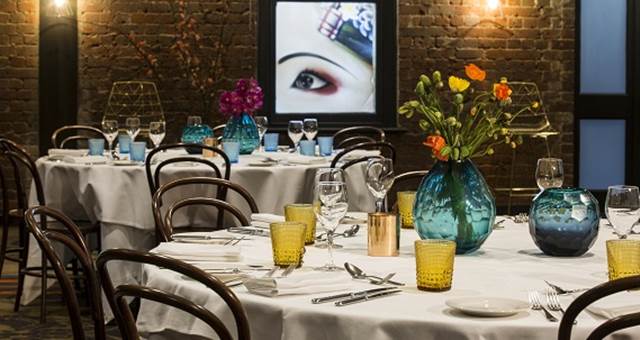 Tip 2: Keep floral centrepieces low so you can see the person opposite. Bon bons and Christmas foliage such as fresh ivy or holly will add Christmas flavour and sophistication. However, remember to keep the bon bons in a neutral colour, as this will keep the theme sophisticated and glamorous.
Tip 3: Don't apply too much colour in the hope of being festive. You can run the risk of your decor looking tacky or like a children's Christmas party.
These photos show how The Stylesmith stylist Kali Cavanagh colour blocked the tables in The Laneway Rooms at InterContinental Melbourne The Rialto with turquoise and amber. She also made sure to keep the flower centrepieces low so as to not obstruct conversation across the table.
InterContinental Melbourne The Rialto combines unique and beautiful spaces with a dedicated events team to guide you through the process of planning your event. Alluvial Restaurant, nestled underneath the soaring glass atrium, plays host to memorable events as does the recently reimagined space, The Laneways Rooms, with its expansive street art installation showcased through the ballroom windows.
The Laneway Rooms were styled by The Stylesmiths Kali Cavanagh for this photoshoot.
– See more at: http://www.melbourne.intercontinental.com/concierge/2015/09/16/styling-your-christmas-event/#sthash.7iNqie4n.dpuf