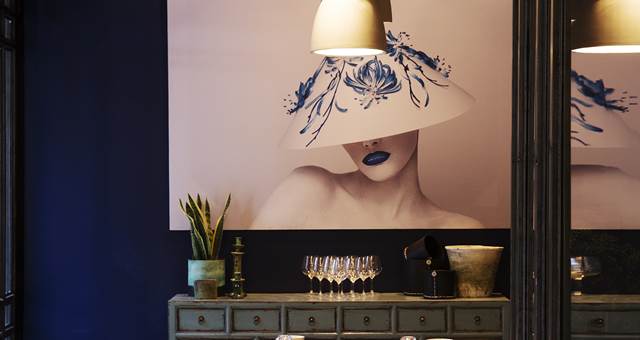 The team behind Sydney's Lotus Dumpling Bar have launched Lotus Galeries in the CBD.
In contrast to the industrial-chic dimly lit dumpling den in Walsh Bay, the new Lotus Galeries features a pared-back white-on-blue palette that lets the furnishings and raw textural elements shine through, with interiors designed by the team at DS17 who worked on Alpha restaurant.
The new 270-seater space has a selection of private dining rooms on offer. There are three tatami-inspired rooms that seat 10 people, as well as four semi-private spaces, two with long tables and two that are more suited to a stand-up cocktail event for up to 50 people. There is also a dumpling bar at the front of the restaurant for a quick sit-down lunch or a dumpling educational before an event.
For a daytime event with a twist, try LoTea, a great Chinese tradition whereby tea is served with a light meal in the afternoon. The oriental high tea concept will showcase Lotus's own tea brand and creative delicacies such as handmade dumplings, beautiful artisan chocolates and Asian-inspired sweet treats.
The menu features Asian classics with a playful native Australian twist such as fried squid with native spice salt and lemon dressing, crystal ice plant salad with cucumber, enoki and black vinegar dressing and wok-fried wallaby rump with sweet bean paste and salt bush. The dumplings are the hero; delicate, handmade bundles of beautifully prepared seafood and vegetables.
Lotus Galeries is located at Level 1, The Galeries, 500 George St, Sydney.