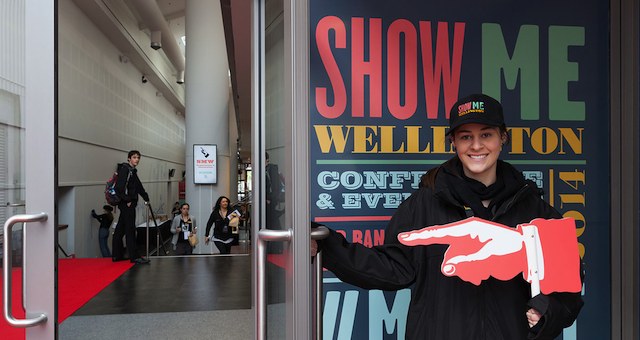 Registrations to attend Wellington's business events tradeshow 'Show Me Wellington (SMW) 2015' are officially open.
SMW is a one day expo that will take place on Wednesday 9 September at the TSB Bank Arena and Conference Centre.
Positively Wellington Venues chief executive Glenys Coughlan said that attendees will meet over 100 exhibitors who will be showcasing event products and services from the capital and wider Wellington region.
This year will also see the return of the popular 'Talk About Cool' seminar series. The full programme will be announced in July and will feature event and industry professionals who are driven by setting new benchmarks for success.
"We source great speakers from a range of industries and fields ' to business events but that encourage event planners to think differently and create new event experiences" said Coughlan.
SMW also offers a hosted famil programme in conjunction with Business Events Wellington and Tourism New Zealand. This is to encourage further growth in this sector by targeting Trans-Tasman conference and event organisers. They will experience many of Wellington's best group activities like the Weta Cave and Zealandia, in addition to exclusive pre- scheduled appointments at SMW.
For more information and to register, click here.