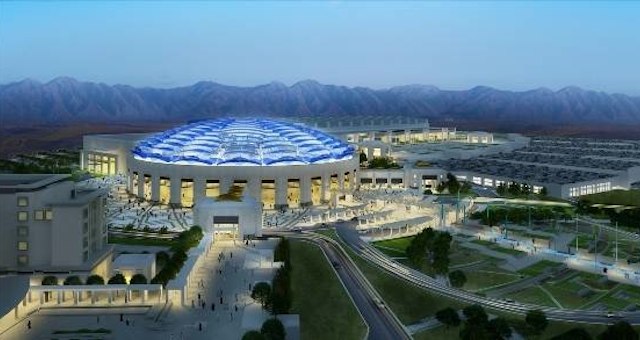 The first 3D and aerial impressions of the new Oman Convention and Exhibition Centre (OCEC) were revealed at IMEX in Frankfurt.
OCEC general manager Trevor McCartney said, "Our collaboration with the Oman Ministry of Tourism at IMEX over the last four years, and this most recent one in particular, has showcased the Sultanate as a formidable international events destination and intellectual knowledge hub, with the OCEC as its driving force and catalyst," explained Trevor McCartney.
Oman's current meetings and conventions industry offer, ahead of the opening of the OCEC, was recently endorsed when it was ranked in the top 80 countries worldwide, by the International Congress and Convention Association (ICCA).
In addition to creating around 5,760 jobs, the OCEC is expected to contribute over USD400 million to GDP by 2025 and will create a multitude of opportunities for SMEs in areas of food and beverage supplies, equipment hire, transportation, IT support, design and printing and event production.
HE Dr. Ali bin Masood Al Sunaidy, chairman of Omran, said, "The OCEC plays a key role in the government's vision for the diversification of the national economy and stands as the centrepiece of Oman's business development programme. The development will position the Sultanate as a major venue for regional and international events and in doing so, will increase Oman's business tourism offerings and strengthen the sector at large."
Agreements have already been signed with Oman's top three local exhibition organisers mean that in its inaugural year, the centre will welcome an impressive 200,000 visitors.