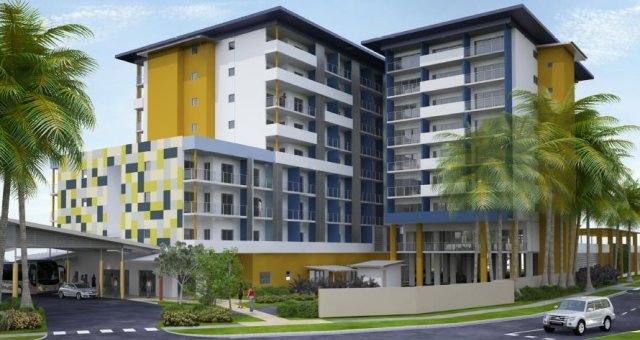 Amalgamated Holdings Limited (AHL) is on track to open a new-build Rydges Hotel in Darwin this August.
Rydges Palmerston Darwin will feature 200 rooms, suites and apartments along with extensive bar, restaurant and convention facilities.
AHL signed a long-term management agreement after an extensive operator selection process conducted by Wayne Bunz from CBRE.
The property will be developed and owned by a number of the Northern Territory's leading business identities including John 'Foxy' Robinson, Nick Paspaley and Mick Burns.
Palmerston is a satellite city of Darwin and is one of fastest growing cities in Australia. The development forms part of Palmerston's Maluka Views precinct.
AHL group managing director David Seargeant said, "This new hotel is ideally situated to cater for the rapidly growing corporate, military, government, gas and construction markets in the Palmerston area.
"We also look forward to providing the local residents of with new and exciting food and beverage options located in the heart of the local community.
"AHL is committed to staying in touch with its guests and offering them an overall hotel experience which is world-class whether it is at a Rydges, QT or an Atura property.
"Through offering a complete hotel experience including free WiFi, our guests can be assured of a stay which is genuine value," he said.
Grant Melville has been appointed as the hotel's general manager and the property is schedule to open in August 2015.