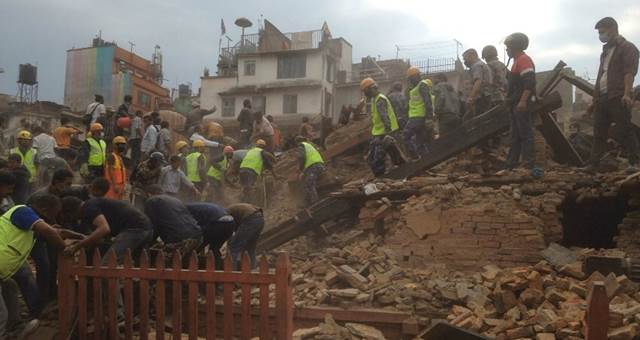 The magnitude 7.8 earthquake that struck Nepal on Saturday has left thousands dead, caused extension damage to buildings in Kathmandu and Pokhara and has set off avalanches in the Macchaputre and Everest regions.
The Australian government SmartTraveller site states, "Disruption to telecommunications, transport, essential services and infrastructure continues.We advise Australians to reconsider their need to travel to Nepal while relief and recovery efforts are underway. Aftershocks are still occurring and may continue for weeks, creating a risk of further building collapses and avalanches. There are also reports of shortages of food, water and accommodation in some locations.
"Australians seeking to depart Nepal should make arrangements with their tour operator, airline or insurer. The international airport at Kathmandu is open but flight schedules have been disrupted by the earthquake. Contact your airline for latest information on flight schedules," said the advisory.
Further information about the situation on the ground is available through the World Vision site, where you can also donate to the relief fund.