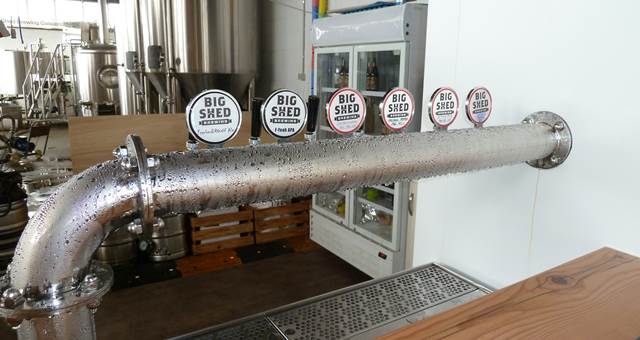 Adelaide has a new craft beer venue with capacity for up to 50 people.
Co-founded in 2014 by Jason Harris and Craig Basford, Big Shed Brewing Co (BSBC) is located in Royal Park, with the premise available for companies to use the brewing facilities or to be hired out as a function space.
Friday and Saturdays see BSBC transform from brewery into bar, as they open their doors to the public to sample their brews, with all six now available on tap.
Harris said, "It's our mission to create unique craft beers that not only posses superb flavouring, but are also carefully handmade with the finest local ingredients."
Ranging from craft beers to sparkling cider, BSBC currently have six brews available.
BSBC is located at 13/2 Brandwood St, Royal Park SA.