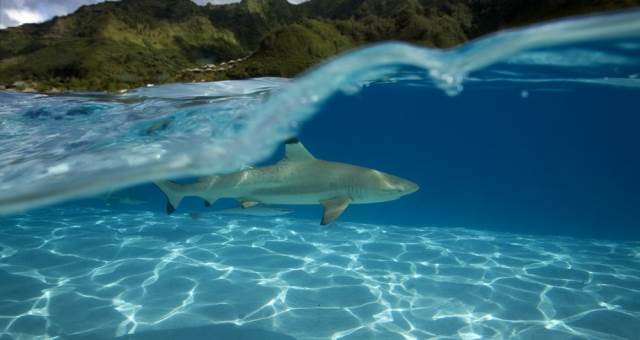 Fiji's South Sea Cruises has launched a new snorkelling with sharks experience.
The 1, 2 or 3 day experiences will transfer curious travellers from Port Denarau on Fiji's mainland to Kuata Island in the Yasawa Island group to snorkel with Black Tip and White Tip Reef Sharks up to 1.8m long.
South Sea Cruises sales manager Lailanie Burnes said, "Humans have a fascination with sharks and there is no doubt that despite our fear of them that is generally equalled by our curiosity about them.
"Our snorkelling location is a shallow area of reef (about 4-6m tide dependent) making snorkelling and visibility easy and clear which makes the experience accessible to a wide range of people – whether serious thrill seekers, families or just curious nature lovers.
"White Tip Reef Sharks are the dominant species and are by nature inquisitive and won't be afraid to check out our guests, whereas Black Tips are, by contrast, timid.
"Our guests will snorkel with experienced guides who've spent hundreds of hours getting to know the resident sharks and who closely monitor shark behaviour to ensure our guests' safety.
"Snorkellers can expect to see from one to six sharks in the hour they're in the water and while it's unlikely that they'll remember to look anywhere else, there are also spectacular corals at this snorkelling location," she said.
If no sharks are sighted, South Sea Cruises will offer a complimentary cruise within 3 days so guests can try again.