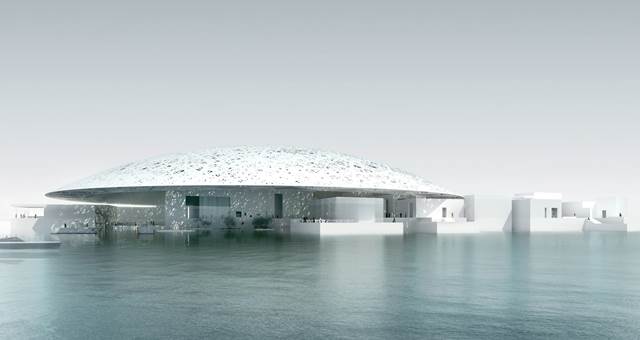 Over 300 loans confirmed from French museums to complement the museum's permanent collection during the opening year.
The loans include Leonardo da Vinci's Portrait of an Unknown Woman (circa 1495), also known as La Belle Ferronnière, which is being loaned by the Musée du Louvre, Edouard Manet's The Fife Player (1866), Claude Monet's The Saint-Lazare Station (1877) to be loaned by Musée d'Orsay et de l'Orangerie, a rare salt cellar in ivory from the Benin Kingdom, from Musée du quai Branly and Henri Matisse's Still Life with Magnolia (1941) from Centre Pompidou.
The number of works loaned by French institutions will decrease over a 10-year period as Louvre Abu Dhabi continues to build up its collection. The works will be on show from three months to two years, depending largely on the narrative, the conservation and the preservation requirements of each piece.
Born of an intergovernmental agreement between Abu Dhabi and France in 2007, Louvre Abu Dhabi will display artworks and objects of historical, cultural and sociological significance – from prehistory to the contemporary. An innovative vision, the narrative will explore the relations between art traditions from a global perspective, decompartimentilasing collections and offering viewpoints from various cultures.
The construction of the museum is progressing rapidly, and the iconic dome is almost complete and placed into position on the site. With a built up area of 64,000 square metres, Louvre Abu Dhabi is conceived as a complex of pavilions, plazas, alleyways and canals, evoking the image of a city floating on the sea. Hovering over the complex will be a vast, shallow dome – some 180 metres in diameter – perforated with interlaced patterns so that a magical, diffused light reminiscent of the shadows of palm trees will filter through.