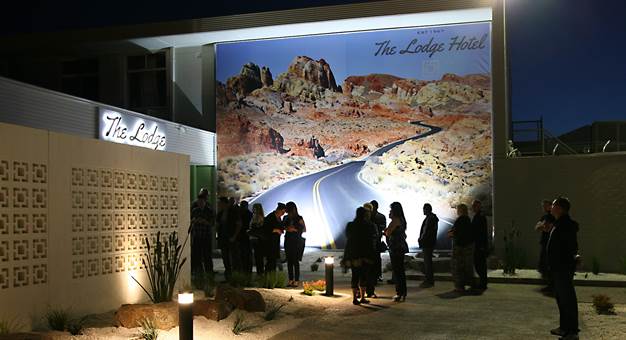 The Lodge Hotel, formerly known as The Brahma Lodge, opened its doors last month after a $4 million facelift.
Independent Pub Group CEO Greg Maitland, who oversaw the transformation, said, "We found there was a real gap in the market in the northern suburbs for a contemporary venue for social gatherings with good food and wine.
"The Lodge has now become the destination of choice in the north whether it be for after work drinks, Saturday night outings or lazy Sunday sessions, and prides itself on being a venue where people can wine and dine in a comfortable, laid-back ambience," said Maitland.
With a new charcoal rotisserie sizzling with suckling pig and Greek style lamb, alongside a rustic menu that focuses on locally produced wine and produce, The Lodge Hotel has transformed itself into a gastro pub.
Chef Robert Johnston said, "We wanted to create a menu that showcases the amazing produce our great state has to offer. From succulent meat from Grasslands Premium Beef in regional SA, to our extensive wine list being selected from the renowned Barossa Valley region, our menu is a true reflection of South Australia."
The Lodge Hotel is the most recently refurbished South Australian venue owned and managed by the Independent Pub Group (IPG). It is located at 1572 Main North Road, Brahma Lodge, South Australia.