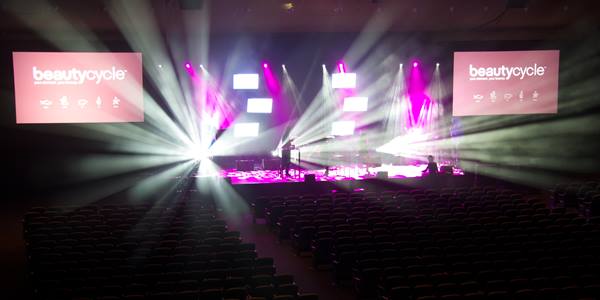 How do you guarantee that the audio, video and lighting are going to go smoothly with no hiccups at your next event?
We rely on technology in events all the time, the sound systems, the lighting, projectors, video, PowerPoint presentations, and technology never fails right?
Have you ever stopped to think what happens if the audiovisual doesn't work during my event? Do we have a back up plan? Has my AV supplier reduced all the points of failure?
Of course there are always going to be things that happen out of everyone's control that you just can't plan for, but more often then not it's the simple things that cause the most issues that can easily be prevented.
Things like the equipment not being maintained and tested before every event. Having the right people with the best experience and qualifications and providing back up solutions such as multiple computers and control equipment that are all networked and synchronised together for a seamless failsafe solution.
Having a redundancy solution in place and working with the best equipment and people is going to have an added cost but what would be the cost if something failed and it all just didn't work right in front of your audience?

Fusion Entertainment is a Technical Production company that delivers creative spectacular experience and offer a guarantee, its quite simple; they guarantee that it will work every time. Working with clients to identify what the key components of the event are and what the potential risks of failure could be they create a redundancy solution that gives you the piece of mind knowing that the technology in your event is going to work.
If technology is something that you stress about during your events then its time to give Fusion Entertainment a call to discus a creative solution for your next event that is guaranteed to work. Visit
www.fusionentertainment.com.au to download your free production survival guide receive useful tips and videos to help with your next event.