From unique, stylish, modern and most importantly cost effective, comes Backdrop Fantastic's modular sets and themed backdrops which will easily transform your event space and impress your audience.  For over 10 years our Fantastic Themed Backdrops have transformed venues both large and small into fully immersed themed environments.
Our modern modular set, known as Wave Wall continues to transform conference and award stages into vibrant backgrounds ideal for unique lighting and creative projection. Being light weight and easy to install, Wave Wall is a simple event solution that leaves a big event impact!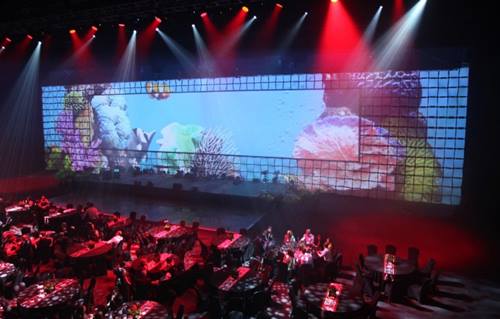 Backdrops Fantastic is excited to reveal our new modular set called Seamless, available in 6 exciting and versatile designs ready for your 2015 Conference, Awards, Exhibition or Wedding Event!
Perfect for lighting, projection and bursting with endless potential for video projection mapping, Backdrops Fantastic's new range of Seamless modular sets will provide a variety of staging solutions for your event.
With a streamlined easy ordering system, fast shipping, and quick set-up Backdrops Fantastic's modular sets and Themed Backdrops will amaze your audience time and time again.
Unsure of where to begin?  Our Fantastic team is ready to help. It all starts here: www.backdrops.com.au – 1800 767 037