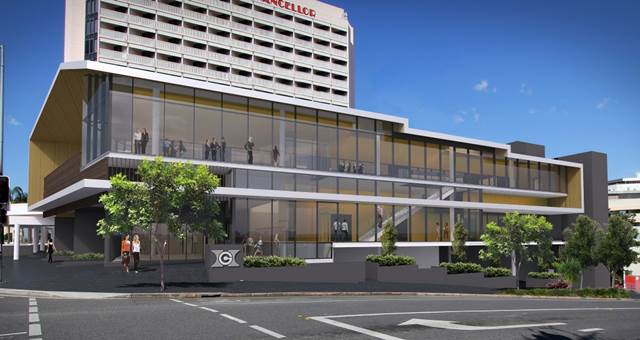 Construction has begun on the largest purpose built hotel-based conference facility in Brisbane.
Due for completion in April 2015, the new conference centre designed by architects Cottee Parker, will offer over 1000 square metre's of floor space and 11 function rooms spanning over two levels. Each function room will have state-of-the art audio visual equipment and natural light.
Queensland area general manager Peter Yared said, "No other hotel will be able to offer such a venue with the flexibility that we will have. It will have the capacity to have a 500 person sit down gala dinner in the ballroom whilst easily possessing the ability to hold another 350 person dinner in the ground floor conference rooms.
"We will be looking to offer a 5 star function facility at 4 star prices which will obviously be a big drawcard for the centre. Clients want to host large scale events but not have to pay exorbitant
prices. This is where we see our key market," said Yared.
Further to the conference space, the construction will also see the lobby expanded and 36 hotel rooms added to the property.
Located in the Brisbane CBD opposite the Roma Street Parklands, Hotel Grand Chancellor Brisbane is a 4.5 star property with 194 guest rooms.