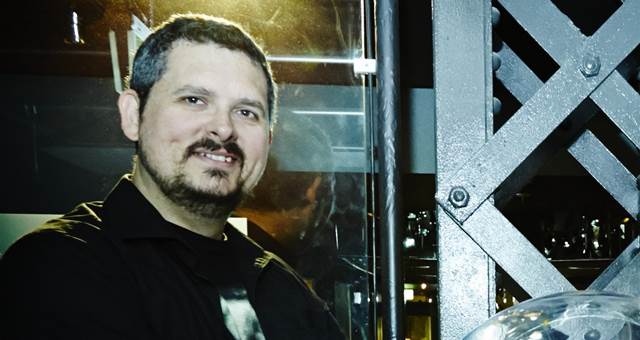 Oz Comic Con Event Director Rand Ratinac
Spice spoke exclusively to Oz Comic Con Event Directors Carissa Avenhouse and Rand Ratinac about why it's fun to be a nerd.
The celebrities and crew for the fourth annual Oz Comic Con 2014 start arriving in Australia tomorrow and Oz Comic Con Event Directors Carissa Avenhouse said that the excitement – and pressure – is really starting to mount.
"Coordinating the show involves managing ten staff, 60 travelling volunteers and up to 250 volunteers in each state. We have Bill [William] Shatner, Orlando Bloom, the voiceover artists who did Tigger and Winnie the Pooh, Xander and Anya [character names] from Buffy and, in a world first, the two leads from Warehouse Thirteen coming out," said Avenhouse.
There are public and private event programs featuring the celebrities including a Q & A panel where the audience can ask questions, take photos and get autographs, as well as a separate dinner program where the fans can meet-and-greet the celebs.
Avenhouse said that the private dinners are her favourite part of the Oz Comic Con experience 'because the celebrities tell you things about their experiences and their personal life.'
In addition to this, there will be a Cosplay competition where the winner takes home $1000 as well as a product pack, there's a family room with face painting and plenty of Frozen merchandise for the little Anna and Elsa fans and a Nintendo Mario Kart stand.
Avenhouse said that visitors don't have to dress up and that there's something for everyone, whether they're a gamer, anime, animation or TV and film fan.
This is the first year the show has come to Sydney and Brisbane and is also the first year where Oz Comic-Con has partnered with ReedPop, Reed Exhibition's pop culture event brand.
Avenhouse said that the partnership has eased the stress of organised the event. "It's been great to have support from all the departments there. Their experience of shows in other countries has meant that we can all work together globally and make an impact in terms of the world stage."
Oz Comic Con is supporting The Starlight Foundation this year with complimentary tickets and the organisers will support numerous charities, post-show, by supplying signed merchandise for charity auctions.