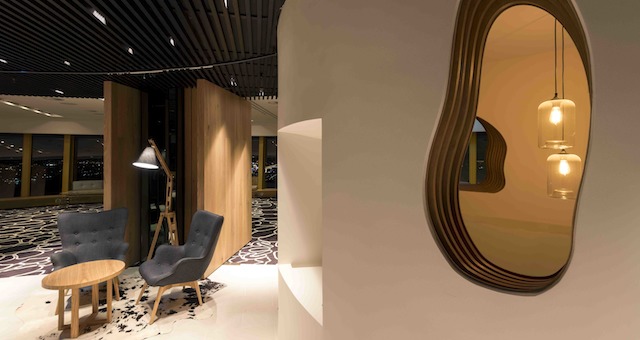 Trippas White Group relaunched its Sydney Tower space last night with a new look and name.
Sydney Mayor Clover Moore unveiled the newly dubbed space and awarded the 'What's My Name' prize to competition winner Rebecca Hamerton. Hamerton, who came up with the new title, won a $2000 VIP cocktail party.
Trippas White Group managing director Joseph Murray said, "We knew Sydneysiders had a connection with the Tower but we were overwhelmed with the interest in the competition and the buzz it created within the events industry. We love the new space and its new name: it's Sydney's ultimate studio overlooking our city. We're honoured to have the Lord Mayor officially open the space – how fitting for a Sydney icon."
Guests were treated to New York-inspired cocktails, Champagne and beluga caviar blinis, balmain bug ceviche, cognac and brandy infused foie gras, carpaccio of smoked kangaroo, grilled master kobe and a seafood bar.
Studio can fit up to 200 people and caters for conferences, cocktail functions, formal dinners, team-building activities, weddings, celebrations, ticketed events and pop-up bar nights.