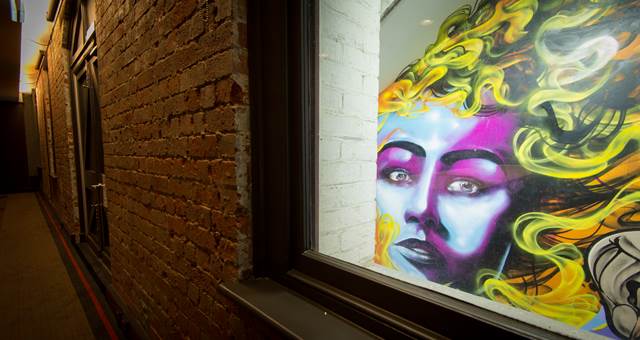 InterContinental Melbourne The Rialto has today officially relaunched its newly refurbished graffiti ballroom and conference space and renamed it The Laneway Rooms.
Inspired by Melbourne's laneways, the hotel's ballrooms have been refurbished to include a 40 x 5 metre graffiti installation.
The restoration saw the room's interior walls stripped back to its original 1890s brickwork and artists from The Blender Studios spending three weeks graffiti-ing the laneway directly outside the ballroom windows.
The Laneway Rooms are three separate spaces that can be joined to form one large ballroom that can fit up to 370 people.