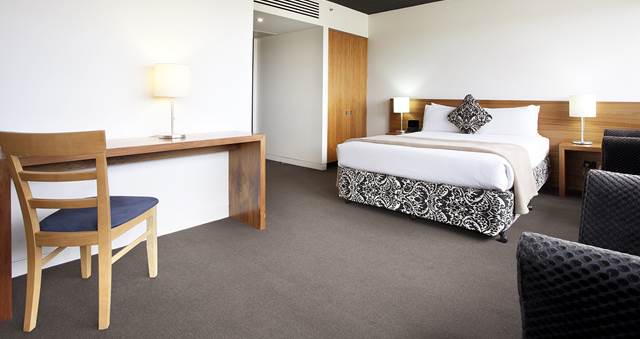 Melbourne's Jasper Hotel unveiled its $7 million refurbishment yesterday.
The 90 room, eight floor hotel is a four star property located around the corner from the Queen Victoria Markets.
It now offers conference facilities, refurbished balcony suites overlooking Elizabeth Street, a new look lobby and second storey courtyard, plus a new restaurant and alfresco bar called Jasper Kitchen and JB's Bar.
All guests have access to complementary WiFi, pool/gym access at the Melbourne City Baths, as well as 24 hour room service.
The hotel site was the original Y.W.C.A Headquarters of Victoria in the 80s – but was redeveloped into Jasper Hotel in early 2000. The 2014 refurbishment – designed by architect David Lee, who worked on Melbourne landmark, The Eureka Tower – will see Jasper Hotel hopefully promoted to a four and a half star hotel by mid-2015.
Jasper Hotel is located at 489 Elizabeth Street, Melbourne.