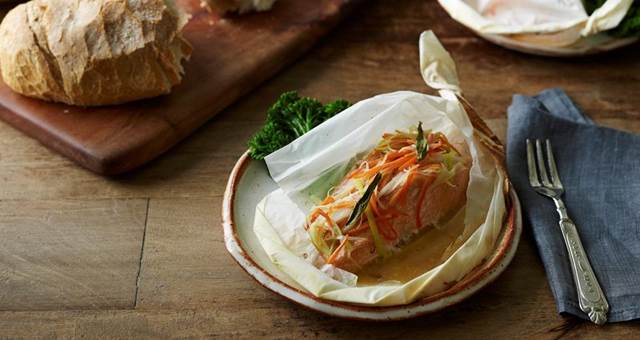 Gastronomy director Miccal Cummins shares his predictions for the three big trends of 2015.
Rustic
Beautiful, simply presented food that showcases the use of premium produce and well-executed techniques. This stretches across the use of superfood ingredients – essentially the food you would present at home at a dinner party of you were a leading chef.
Colour
Natural reds, yellows and oranges of food contrasts to stunning blonde wood and dark toned wood surfaces. This translates into gorgeous, colourful salads and cleverly presented plated meals. The bright green of rocket, persimmon, different colours of tomatoes, flaming pinks of pomegranates all add colour and flavour.
East meets east 
The influence of second generation Koreans adds to the rich and diverse flavours of modern Australian food. We love the light spicy cuisines of Vietnamese and Thai alongside Japanese and Korean fusion dishes. A good example is the Korean sesame beef with crunchy slaw slider which is one of the most popular fillers at cocktail parties.
Gastronomy is the award-winning caterer at UNSW's venues. For further information, please visit www.venuesandevents.unsw.edu.au