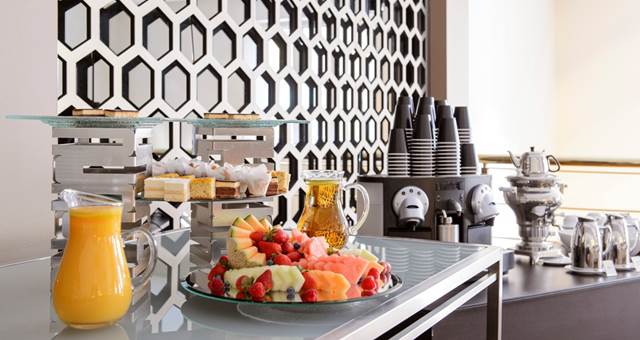 Novotel Sydney Central unveiled the final stages of its full refurbishment on Tuesday night to a group of media and stakeholders, including the team from Sydney Harbour Foreshore Authority (SHFA).
The property, which will benefit from its proximity to The Goods Line redevelopment that extends to Darling Harbour, has 12 purpose-built conference and meeting spaces and 255 guest rooms, including two executive floors that have additional features tailored to the needs of business travellers.
The SHFA team presented the vision for The Goods Line that will see a cycle and pedestrian corridor run from Central Station to Darling Harbour. Along the way, there will be WiFi enabled study pods, green space with seating and activities like outdoor ping pong tables to create a recreational atmosphere.
The key benefits of the property are its proximity to Central Station, that fact that it is the quietest hotel in Haymarket and also that it has high speed internet and sophisticated video conferencing equipment. In addition to this, there is a rooftop garden that provides an unusual break out space for guests and delegates alike
The food and beverage offering at the hotel has been upgraded in line with the rest of the property and now features a breakfast buffet with an Asian option and coffee and eggs made to order.