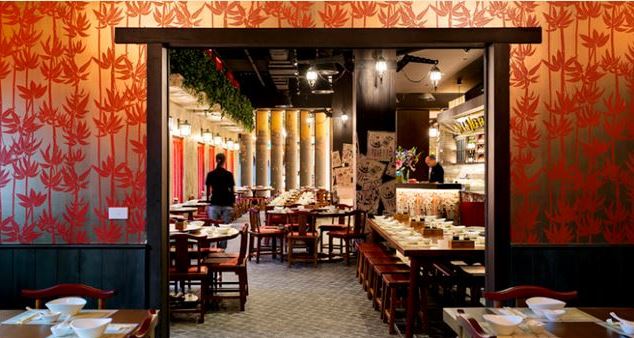 Legendary dumpling joint, New Shanghai, has opened in Melbourne's Emporium shopping centre.
The 120-seat restaurant is serving New Shanghai's signature Chinese cuisine with a menu featuring Shanghai's famous dumplings, including the xiao long bao, a mini steamed pork bun with gingery-broth, pan-fried pork buns, crispy shallot pancakes, sweet soy-braised pork belly and prawn wontons tossed in peanut sauce, red chilli oil and spice.
With vintage Chinese posters, plants wrapped around ornate metal screens, and hand laid cobblestone tiles, the restaurant features 1930s Shanghai-inspired styling.
In keeping with the other New Shanghai restaurants, there is a live dumpling making theatre where diners can see the chefs in action, as well as a private dining room for up to 24 guests.
New Shanghai Melbourne is located in Shop 323, Level 3, Emporium Shopping Centre, 287 Lonsdale St, Melbourne VIC.