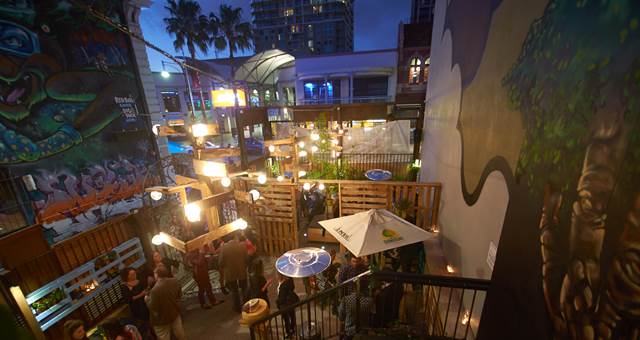 Laneway is Adelaide's first permanent container bar in the CBD.
The outdoor venue will reopen this spring as 'The Third' with a  new look and the addition of another level.
Venue manager Karah Castellan said, "Stage one of the new level overlooking Hindley Street is complete, making us well underway to give our guests a new experience just in time for the warmer months.
"We have also decided to include a cacophony of new artistic murals and graffiti pieces done by local, up-and-coming artists to reflect the local feel and philosophy Laneway is all about.
"Guests can expect a revitalised drinks menu consisting of some of the best cocktails from around the world, as well as the return of our popular fresh juices. And we haven't gotten rid of our famous toasties with garlic aioli sauce – the perfect late night snack," said Kastellan.
Laneway is located at 121 Hindley St, Adelaide SA.