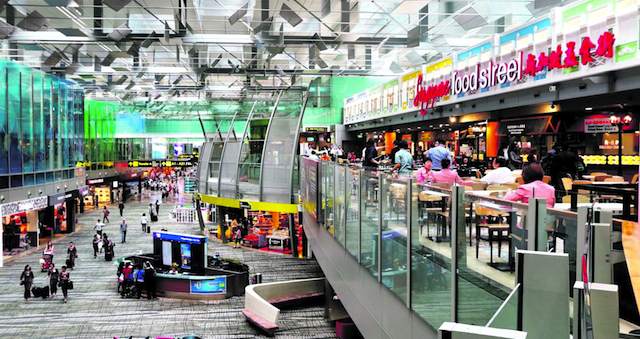 Singapore's hawker delicacies are now available in Terminal 3 (T3).
Located in the transit area of T3, the Singapore Food Street features 13 popular hawker stalls.
Occupying around 1,000 square metres on the third level of T3's Departure Transit Mall, the Singapore Food Street offers over 200 traditional dishes.
Among the famous hawker stalls found at the Singapore Food Street are Sin Ming Road Rong Cheng Bak Kut Teh (pork rib soup), Changi Village Nasi Lemak (Malay coconut rice dish), Odeon Beef Noodles, Newton Circus Satay Bee Hoon (vermicelli in spicy peanut sauce), and Old Airport Road Fried Kway Teow (fried flat rice noodles in dark sauce).
The addition of the hawker stalls takes the total number of dining outlets in Changi Airport up to 120 across the three terminals.