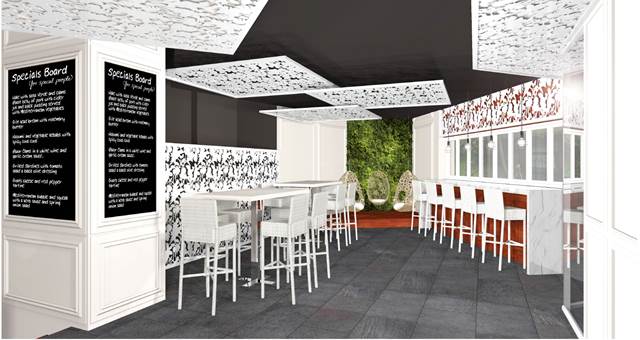 Abode, a new all-day dining establishment, opens in the Parkroyal Darling Harbour this Wednesday.
While the restaurant falls under the hotel's ownership, Abode will be run and operated as a stand-alone establishment.
Head chef Ryan Hong and restaurant manager Ricki-Lee Warner will head up operations.
Hong brings with him over 10 years experience as a chef and has worked previously in his home country of Korea mastering the skills of Japanese-style food preparation before heading to Australia to gain his stripes in modern cuisine and fine-dining.
Previous roles have included Rockpool Bar and Grill and Black by Ezard.
Abode also welcomes Ricki-Lee Warner as restaurant manager. Warner has over a decade of hospitality experience, most recently with the Keystone Group where she held several senior positions at Cargo Bar and Bungalow 8.
Christian Rasmus, director of restaurants, bars and events said, "We are thrilled to have Ryan and Ricki-Lee on board and to be part of Abode, an exciting journey that will pave the way to becoming one of Sydney's favourite dining spots; where people can come together, relax, unwind and enjoy delicious food and exceptional service anytime of day.