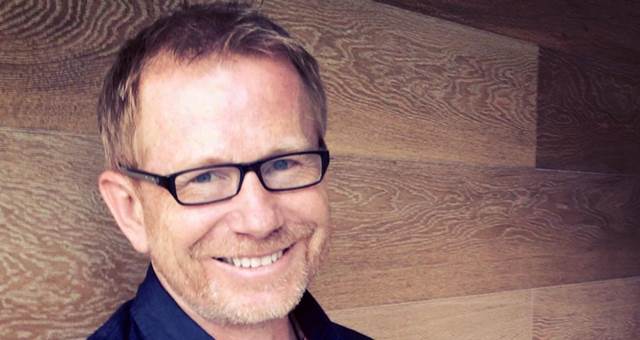 Tourism Australia chief marketing officer Nick Baker
Tourism Australia launched its new $10 million 'Restaurant Australia' campaign at Quay Restaurant yesterday morning.
Australia's top tourism marketing brass, celebrity chefs and industry suppliers and media gathered to unveil the new global food campaign based on the idea that Australia is the world's greatest restaurant.
In addition to a traditional multi channel ad campaign and dedicated web portal, Tourism Australia is inviting 80 of the world's top influencers down under to experience the country's unique food and wine experiences. This week-long mega-famil will culminate in am Invite the World dinner at Tasmania's Museum of Old and New Art (MONA).
Tourism Australia managing director John O'Sullivan said, "Restaurant Australia is all about bringing together the incredible stories of our people, place and produce to demonstrate to the world that every day, unique and exceptional food and wine experiences are being served-up in remarkable locations, and then sharing these stories through the creation of rich and compelling content."
Tourism Australia chief marketing officer Nick Baker said, "The concept of 'Restaurant Australia' has been built based on consumer research which identified 'food and wine' as a key factor in holiday decision making and the most important emotive trigger, ahead of world class beauty, for influencing people's destination choice.
"For people who've never visited Australia awareness of our food and wine offering is low. However, once they visit, people realise the variety and quality of our food and wine experiences is world-class and Australia moves to the top of the rankings as a one of the world's best culinary destinations.
"This perception gap presents a real opportunity to bring Australia's culinary credentials to the fore by developing rich content through traditional and social media channels that highlights the array of exceptional produce, created and served by people with fresh thinking, in the most stunning locations in the world," Mr Baker said.
Research suggests that international visitors spent more than $4 billion enjoying Australia's food, wine and culinary experiences in 2013.
The campaign development is underpinned by research conducted by Tourism Australia in 2013, in 15 of Australia's key tourism markets, which identified a significant gap in the perceptions of Australia's food and wine offering. For people who have never visited Australia only 26 per cent associate the destination with a good food and wine offering. But for those who have visited Australia ranks second in the world for its food and wine experiences (60%) after culinary giant France and ahead of Italy. For visitors who have previously visited from China, USA, France, India, Indonesia, Malaysia, the UK, and South Korea, Australia is ranked number one in the world for having great food and wine.